Since 2013, we have conducted professional network meetings around the CIO's strategic issues that provide challenges today for companies and organizations. The interest is huge and many of the participants have previously lacked a good forum where CIO's can discuss current challenges and share their experiences.
Example of topics from our previous CIO Roundtable:
"From Strategy to Execution" – how do you get the strategy to become a reality?
Digital strategy on the management's agenda – how do you handle these opportunities and challenges?
How to succeed with outsourcing of IT?
"Bimodal IT" – How do we organize ourselves to face the future?
This is a unique and free of charge opportunity to discuss challenges and share experiences, in a pleasant setting and moderated format, in a network of senior executives in IT and operations from other enterprise organizations in Sweden. Many of the participants are recurring and see the opportunity to build a stronger network with others in similar positions. The number of participants is limited to a maximum of 15 people so that we create space for everyone to actively participate in the meeting.
In the network we find participants from, Folksam, Ericsson, Länsstyrelsen, Sandvik, Telia Sonera, PostNord, Volvo, Skatteverket, Nordea, Försäkringskassan, Svevia, Toyota and others.
CIO Roundtable are conducted at 4 times per year in Stockholm and Gothenburg. To participate in the network meetings requires a personal invitation. If you are interested in participating in the upcoming meetings, fill in your contact information below.
Ronald van Veen
2018-05-24T20:39:50+00:00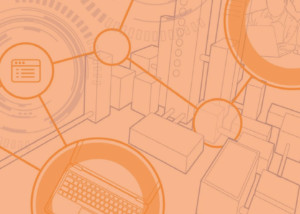 Do you want to get started with Integrated Portfolio Management? All companies require reliable data for decisions. The complexity of the inquiries, as well as the actual data and information to be used, is a reason for managing this in portfolio(s). Once you understand that there are various portfolios providing insight in the various [...]